Free Shipping
Shipping all through Kenya
Support 24/7
Contact us 24 hours a day
KRA Approved Dealer
We have legit high-quality devices
Valid Warranty
If devices have problems
Payment Secure
We ensure secure payment
New Arrivals
Rugged sensor resistant to scratches, impact, vibration and electrostatic shock
High-performance, maintenance-free optical fingerprint sensor
Auto-On™ – automatic finger detection technology
Smart Capture™ – high quality fingerprint scanning of difficult fingers (dry, wet, scarred) in challenging environments and conditions such as under direct sunlight
Compact, lightweight and portable
Removable weighted stand
USB connection
Integrated finger guide
Readily accessible for any finger
Fast and accurate verification
Latent print image removal (does not accept prints left behind)
Encryption of fingerprint templates (with SecuGen Proprietary templates)
Fingerprint Device Recognition™
1-year warranty
K.R.A Approved
Affordable
Easy to use
Portable for Field Rep
Digital Keypad with Dual Led Display
Free configurations, training, and 24/7/365 customer support
Documentation of the machine with K.R.A
Free delivery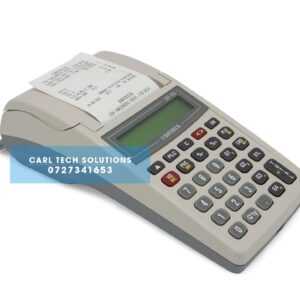 DP-50 is Datecs mobile cash register. It is one of the smallest on the market, yet very powerful.
This ECR has a 2200mAh LiIon battery pack which allows the device to be used for very long time without recharging.
Datecs uses battery cells from Samsung which guaranties long life of the device.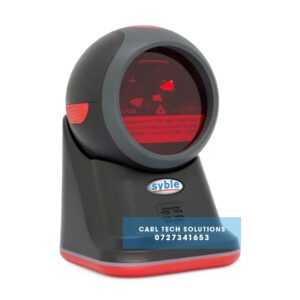 Fashion and rugged design withstand multiple times 1.5m drop to concrete
Fast scan speed reach 1500times per second
Adjustable scan head can tilt up to 30 degrees to accommodate  different objects
5 scan directional and  20 laser lines
With compact and rugged design can fit in most space-constrained areas
Compatible with Windows, Linux, Android, and OS systems POS
Feed system
100% accurate
Fast speed
Multi-currency money
Counter with U.V and magnet
Enabled counterfeit detections
Front-panel LCD
Clear video recording
Non-stop recording
Video and audio recording enabled
Remote phone access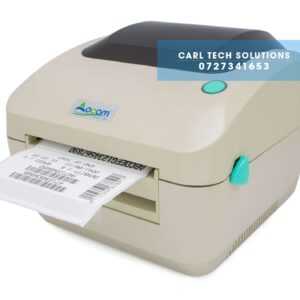 Ocom Series printers offer professional printing for any budget. These affordable, easy-to-use printers are ideal for a variety of basic labeling applications. Although value priced, these printers are still engineered for reliability and longevity. Like all Ocom has a dual-wall framed construction and all-metal printhead to reduce replacement parts and decrease printer downtime.
Clear video recording
Non-stop recording
Video and audio recording enabled
Remote phone access
Equipped with a fiscal memory
Has a unique serial number just like the retail ETRs and is uniquely assigned to the business that buys it.
Used in conjunction with the computer system running the accounting software normally used to print documents such as invoices etc of a company
To be valid, each and every financial document must bear the electronic signature at the end
Each and every financial document is kept as electronic copy in computer files, together with its electronic signature as issued by the ESD
Companies no longer need to maintain paper copies of their financial documents as tax authorities Electronic Signature Device can certify beyond doubt the authenticity of the computer file
Replaceable Etr/Thermal  printer head
Warranty and Quality Guranteed
Service and Repair services offered.